The Law Offices of
LISA MARIE MACCI, P.A.

Suite 324 Atrium
2255 Glades Road
Boca Raton, FL 33431
561-252-8528


Palm Beach Divorce Lawyer
28 years experience


The Law Offices of
ELIZABETH J. KATES, ESQ.

4411 NW 10th Street
(Coconut Creek)
Pompano Beach, FL 33066
954-979-8783


Broward County Family Lawyer
36 years experience


Trial-level cases in South Florida's Miami-Dade, Broward, and Palm Beach Counties

Florida appeals from family courts in all circuites and counties: First Circuit - Escambia, Okaloosa, Santa Rosa and Walton; Second Circuit - Franklin, Gadsden, Jefferson, Leon, Liberty, and Wakulla; Third Circuit - Columbia, Dixie, Hamilton, Lafayette, Madison, Suwannee and Taylor; Fourth Circuit - Clay, Duval and Nassau; Fifth Circuit - Citrus, Hernando, Lake, Marion and Sumter; Sixth Circuit - Pasco and Pinellas; Seventh Circuit - Flagler, Putnam, St. Johns and Volusia; Eighth Circuit - Alachua, Baker, Bradford, Gilchrist, Levy, and Union; Ninth Circuit - Orange and Osceola; Tenth Circuit - Hardee, Highlands, and Polk; Eleventh Circuit - Miami-Dade; Twelfth Circuit - DeSoto, Manatee, and Sarasota; Thirteenth Circuit - Hillsborough; Fourteenth Circuit - Bay, Calhoun, Gulf, Holmes, Jackson and Washington; Fifteenth Circuit - Palm Beach; Sixteenth Circuit - Monroe; Seventeenth Circuit - Broward; Eighteenth Circuit - Brevard and Seminole; Nineteenth Circuit - Indian River, Martin, Okeechobee and St. Lucie; Twentieth Circuit - Charlotte, Collier, Glades, Hendry and Lee
---

&copy 20112 thelizlibrary.org
http://www.thelizlibrary.org/

Rorschach Psychological Test...
Are Psychologists Hiding a Lack of Expertise?
When You Should Just Walk Out


"This is nothing less than a travesty... compounded in my opinion by the Court system itself and I am saddened by it... But the only expert that I found to be credible...
"I found Dr. Klass to be particularly credible...
"The testimony of the witnesses called by the father -- Dr. Hohnecker, Dr. [Martha] Jacobson, Ms. Lippman -- as far as this Court is concerned, I found them to be biased, I found them to have a lack of objectivity... insincere and disingenuous and fueled by money...
"The way this case should have been handled... at the time the father filed the petition was either to deny it or to do something that would have been productive... instead, this child at best and its licensed psychologist [ed: Laura Hohnecker] who is supposedly the head of this so-called team... says well, she's improving because now she blinks at dad and will occasionally laugh... If that's what we're reduced to, I don't want to be a part of this... to remove a seven year old child from the primary bonded custodial parent...
"I find... that the evidence presented does not meet one or more of the criteria stated in Section 39.402(1), and I am ordering in accordance with the dictates of the 4th District Court of Appeal ...return the child to the mother's custody..." -- 04/05/12, Palm Beach County Juvenile Court. Read more...

Also see: MMPI-2 in Child Custody Evaluations: Can't Say


"...The clinical psychologist is supposed to use test results from a person seeking therapy to generate hypotheses regarding what might be problems requiring therapy. The forensic evaluator is supposed to do likewise, and verify the test hypotheses against additional tests and a gathering of non-test facts. It doesn't happen that way. [note] The computer printouts of hypotheses for these tests [see sample report] are like astrology readings, and can be applied any which way anyone wants to apply them, positively or negatively. The evaluator can dismiss an "hypothesis" generated by the test based on the evaluator's belief that it doesn't apply ("Hispanic men tend to have this scale elevated; it doesn't mean anything"), or, with the application of cognitive bias, discover that in fact the seemingly nice, normal, well-behaved litigant is a secret nutjob with emotional issues ("She answered similarly to people who expend a lot of energy to keep from showing their anger..." [5 pages later] "Her obvious anger"...") Like an astrology reading, it can always be applied..."
Read more...
---

&copy 2011 Joel V. Klass, M.D.
http://www.thelizlibrary.org/

Bad Custody Evaluations by Joel V. Klass, M.D.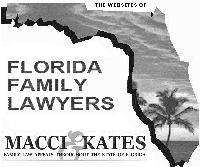 The purpose of listing the following 10 questionable characteristics found in custody evaluations is to help eliminate commonly found inadequacies and biases influencing custody determinations.
The listed unfair practices and subjective distortions of objective custody criteria are culled from recent literature and from reviewing 30 years of doing custody evaluations.
The list of 10 basically unacceptable assessment practices also comes from hearing the most commonly voiced complaints by attorneys, judges, parents, and custody experts about custody evaluations.
1. Judgmental attitude by suggesting punitive and unreasonable consequences for a parent not abiding by the evaluator's arbitrary edicts...

Joel V. Klass, M.D. is a Florida Board-certified psychiatrist and psychoanalyst who completed his Adult Psychiatry Residency and Child Fellowship training at New York University Medical Center and Bellevue Hospital. He has been a Professor of Psychiatry at the University of Miami School of Medicine, President of the Broward County Psychiatric Society, Chairman of the Department of Psychiatry at Hollywood Medical Center, and Hollywood Memorial Regional Hospital. Dr. Klass has been a court-appointed Psychiatrist for the Dade, Broward, and Palm Beach County courts, and contributor to numerous continuing legal education programs for The Florida Bar. Dr. Klass has evaluated over 15,000 patients in his 30-year practice of adult and child psychiatry. Joanna L. Peros, Psy.D., R.N. is a Florida licensed psychologist.
---


&copy 2009 E. J. Kates
Considering Collaborative Law: when is it appropriate?
http://www.collaborativelawflorida.com/Articles/Considering-Collaborative-Law.html

Considering Collaborative Law by Elizabeth J. Kates, Esq.

Before committing to use the collaborative process, and before holding the initial four-way meeting, a lawyer and his or her client must carefully -- and privately -- consider whether the case is appropriate for an attempted collaborative dispute resolution. The lawyer must objectively, fully, and fairly inform the client of not only the potential advantages of collaborative law, but also the potential disadvantages and risks.
The process is designed such that it is a firm commitment: if it does not work, both of the collaborative lawyers must withdraw -- and may not represent their clients in litigation. This may or may not entail risks, depending on the facts of the case...

Elizabeth Kates
has practiced law in Florida for nearly 30 years. She is a director of the National Network on Family Law Policy, and was a charter member and director of Collaborative Lawyers of South Florida, Inc. for eight years before becoming Vice President and Director of Collaborative Lawyers Inc.
Collaborative Lawyers, Inc.
is a state-wide educational and professional development association and business directory of independent Florida attorneys at law and family law firms who practice in the areas of collaborative divorce and collaborative family law.
Collaborative Lawyers Southeast Florida
family lawyers serve
South Florida
: Dade County,
Broward County
, and
Palm Beach
County, and the cities of
Miami
, Pembroke Pines, Hallandale, Hollywood,
Fort Lauderdale
,
Pompano Beach
, Palm Beach, West Palm Beach, Boynton Beach, Deerfield Beach, Delray Beach, Lauderhill, Lauderdale Lakes, Coral Springs, Weston, Parkland, Tamarac, Plantation, Sunrise, Miami Lakes, Miami Shores.
---
Except as otherwise may be provided, this website and contents are &copy 2016 Lisa Marie Maccie, P.A. and Elizabeth J. Kates, Esq.